VI Peel Specialist in Paramus, NJ
The VI Peel is a recent chemical peel that is gaining popularity for its high-impact, minimal-downtime methodology. It is a combination of acids, retinol, vitamins, and minerals that goes beyond a basic resurfacing peel to treat particular skin issues, such as acne and acne scars, hyperpigmentation, fine lines, and wrinkles. And let's face it, the VI Peel seems like a dream come true by today's standards of quick satisfaction. If you're interested in learning more about VI peels and whether they're the right option for you, contact our specialists at Elysium Aesthetics and Vein Care or book online to schedule an appointment. Visit our clinic conveniently located at 1 Sears Drive, Suite 406 Paramus, NJ 07652.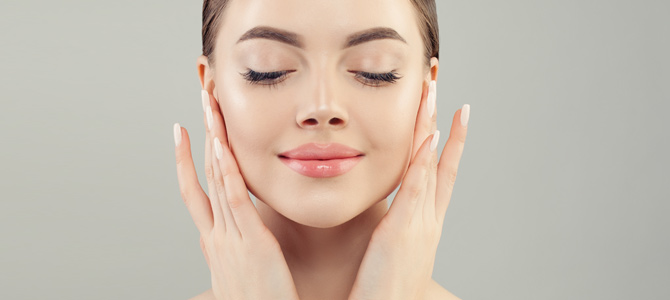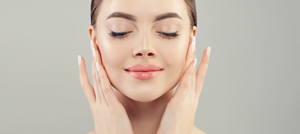 Table of Contents:
What does a VI peel do?
How much does the average VI peel cost?
Who is a good candidate for VI Peel?
How long does VI peel last?
A VI peel is a special type of chemical peel that is used to improve the appearance, tone, and texture of your skin. It's a non-surgical treatment that is primarily used to treat a host of different skin issues such as hyperpigmentation, acne, fine lines, and wrinkles.
This type of peel is popularly known for its effectiveness and relatively short recovery time, making it a favorite for many.
What does a VI peel do? 

A VI peel is a skin resurfacing treatment that is designed to rejuvenate and revitalize the skin. This type of gentle chemical peel is used with a combination of skin-safe acids and other ingredients to exfoliate the skin and promote the growth of new, healthy cells.

It works by penetrating deep into the skin to remove dead and damaged skin cells. This process promotes the natural production of collagen and elastin, which are commonly referred to as the building blocks of healthy, youthful skin.

This specialized peel is known for its effectiveness in treating a range of skin conditions, including acne, age spots, fine lines and wrinkles, uneven skin tone and texture, and sun damage. The peel can also help to minimize the appearance of pores, reduce inflammation, and improve the overall consistency of the skin.
How much does the average VI peel cost? 

The cost of a VI peel can vary depending on several factors, including the location of the facility, the experience of the practitioner performing the peel, the strength of the peel being used, and any coverage that may help offset the cost.

On average, you can expect a VI peel can cost anywhere from $350 to $600 per treatment. It's also important to note that the cost of a VI peel may be impacted by any additional services that are incorporated into the treatment. For example, some skincare specialists may offer complementary treatments such as facials or massages to enhance the experience and results of your scheduled peel.
Who is a good candidate for VI Peel?

A VI peel is designed to work on all skin types and colors, making it a suitable treatment for a wide range of patients. Generally speaking, people who are looking to improve their skin texture and tone may consider a VI peel as a treatment option. It's a particularly good skincare procedure for those who have acne-prone skin, as these peels can help prevent future breakouts while also reducing the appearance of acne scars.

Other candidates for VI Peel may include those with sun-damaged skin, hyperpigmentation, or uneven skin tone, or those looking to improve the appearance of fine lines and wrinkles.

It's important to note that some people, such as pregnant women and those with highly sensitive skin, may not be good candidates for VI Peel. It's highly recommended that you consult with a licensed skincare professional before undergoing any kind of skin treatment, including peels.
How long does VI peel last?

The longevity of a VI peel varies depending on your skin type, the depth of the peel, the products used, and the number of treatments you receive.

On average, the effects of a single VI peel treatment can last up to six months, after which a maintenance peel may be necessary to maintain the results. To maintain the benefits of the VI peel, it's recommended to receive the treatment every four to six weeks, depending on the specific needs of your skin.

If you're looking for more information about VI peels or would like to schedule an appointment with one of our specialists, reach out to us at Elysium Aesthetics and Vein Care or book online. Our team would be happy to assist you in finding the perfect skin peel to fit your unique goals. Visit our clinic conveniently located at 1 Sears Drive, Suite 406 Paramus, NJ 07652. We serve clients from Paramus NJ, Westwood NJ, Bergenfield NJ, Ridgewood NJ, Fair Lawn NJ, Hackensack NJ, and surrounding areas.