miraDry Procedure for Excessive Sweating in Paramus, NJ
miraDry is a no-invasive procedure designed to reduce underarm sweat and odor by targeting and eliminating sweat glands in the armpits. It uses microwave energy to heat and destroy the sweat and odor glans, providing a long lasting solution for excessive sweating, also known as hyperhidrosis. For more information, contact us today or schedule an appointment online. Visit our clinic conveniently located at 1 Sears Drive, Suite 406 Paramus, NJ 07652.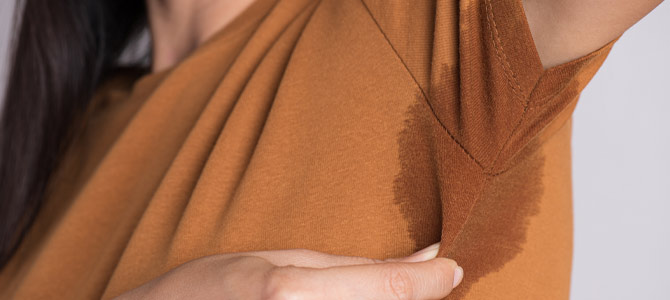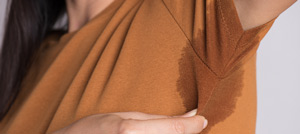 Table of Contents:
What is miraDry?
Who is a candidate for miraDry?
How soon will I see results from miraDry and how long do the results last?
Does miraDry hurt?
What are the side effects of miraDry?
How Much Does miraDry Cost?
What is miraDry?

miraDry uses thermal energy to eliminate bothersome sweat and odor glands. You do need some sweat glands, but your body has 2-4 million of them. miraDry eliminates the mere 2% that is found under your arms. miraDry uses heat in a process called thermolysis to eliminate these sweat glands and reduce excessive sweating – you'll continue to sweat normally elsewhere in your body.
miraDry is safe and FDA-cleared to reduce underarm sweat. During the procedure, the outer layers of your skin are cooled and protected, causing no damage.
Who is a candidate for miraDry?

If you're bothered by excessive underarm sweating, miraDry offers an answer. You no longer have to carefully choose your clothing so excess sweat doesn't show through and cause embarrassment. Your confidence improves when you have reduced odor and armpit stains in your clothing. Go out in warm weather without worry about sweating through your shirts.
How soon will I see results from miraDry and how long do the results last?

Results are noticeable immediately and they're permanent. Destroyed sweat glands are gone for good and cannot regenerate. miraDry clients report an 82% sweat reduction and 89% odor reduction following treatment.
You see benefits after just one treatment, but you may also elect multiple sessions. Discuss a customized plan with Dr. Singh.
Does miraDry hurt?

miraDry treatments are well tolerated by most patients. Men and women describe them as painless. You will have local anesthesia administered to the underarm area to reduce sensation, making the procedure as comfortable as possible. You can return to work right after a session, but you'll need to hold off on vigorous exercise for a few days.
What are the side effects of miraDry?

Expect some swelling, numbness, and bruising in the underarm area for a few days after treatment, but these side effects subside and don't require downtime. Some people may experience localized swelling for up to two weeks following miraDry.
Over-the-counter pain medication and ice packs ease any discomfort in the initial days following miraDry.
To learn how you can reduce excessive sweating with miraDry, call the office or schedule an appointment using the online booking tool.
How Much Does miraDry Cost?

The cost of a miraDry treatment varies from patient to patient and depends on their individual needs. We'll perform an assessment of your body and develop a treatment plan that will help address your problem. We will then discuss the cost you can expect to pay. We will also work to provide you with affordable financing options through CareCredit.
Miradry is now availabe at Elysium Aesthetics and Vein Care in Paramus, New Jersey. The procedure takes about 1 hours and is completely pain free. Dr. Singh numbs the underarm and then applies a temporary tattoo. This is followed by the delivery of microwave heat to kill the sweat and odor glands.
The post care treatment involves icing the area to reduce swelling and discomfort. There might be some areas of lumpiness that resolves over time.
A free consultation is available. A promotional low price is currently being offered for your treatment.
The amount of sweat is immediately reduced.
For more information, contact us today or schedule an appointment online. Visit our clinic conveniently located at 1 Sears Dr Suite 406, Paramus, NJ 07652. We serve clients from Paramus NJ, Westwood NJ, Bergenfield NJ, Ridgewood NJ, Fair Lawn NJ, Hackensack NJ, and surrounding areas. visit our website www.elysiumveincare.com/services/miradry