Botox Injections Specialist in Paramus, NJ
Botox, or botulinum toxin, is a neurotoxin protein that is used for cosmetic purposes and various medical treatments. Botox has many benefits such as wrinkle reduction and prevention, migraine relief, treatment for excessive sweating, muscle spasm treatment, overactive bladder, and eye conditions. For more information,

contact us

today or schedule an

appointment online

. Visit our clinic conveniently located at

1 Sears Drive, Suite 406 Paramus, NJ 07652

.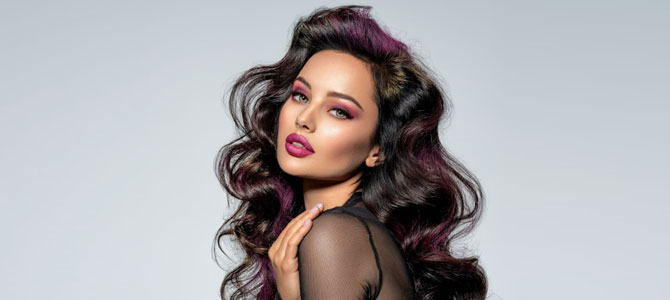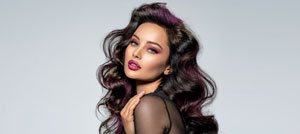 Table of Contents:
How does Botox work?
What cosmetic conditions can be treated with Botox?
What should I expect during Botox treatment?
How often should you get Botox?
How does Botox work?

Botox, also referred to as Botulinum toxin is a medical treatment that prevents and minimizes the appearance of wrinkles by relaxing the surrounding muscles. When Botox is injected into a specific muscle, it blocks the signals from the nerves that control muscle contraction. This prevents the muscle from contracting and causing wrinkles and fine lines in the skin.

Botox works by targeting the muscles that cause dynamic wrinkles. These wrinkles are caused by repetitive facial movements such as smiling, frowning, squinting, and raising the eyebrows. By relaxing these muscles, Botox can smooth out existing wrinkles, prevent new wrinkles and give your face a more desirable and youthful appearance.

Botox injections are quick and relatively painless, and the effects typically last for several months. The results of Botox treatment are not immediate, and it may take a few days to see the full effects. It is important to remember that Botox is not a permanent solution, and regular treatments will be required to maintain the benefits of the procedure. Botox is a safe and effective treatment that has been used for many years to reduce and prevent wrinkles and fine lines.
What cosmetic conditions can be treated with Botox?

Botox is a versatile cosmetic treatment that can address a range of conditions. The most common cosmetic conditions that are treated with Botox include fine lines and wrinkles caused by repetitive facial movements such as frown lines, crow's feet, and forehead wrinkles.

Botox can also be used to address other cosmetic concerns such as neck bands, a gummy smile, and a dimpled chin. Additionally, Botox has been found to be effective in treating excessive sweating, migraines, and muscle spasms. Botox works by relaxing the muscles that create wrinkles, leading to a smoother and more youthful complexion. The treatment involves a series of small injections and typically takes less than 30 minutes to complete.

At Elysium Aesthetics, we offer personalized Botox treatments tailored to your individual needs and desired results. Our experienced professionals will determine the best treatment plan for you to achieve your desired outcome. Contact our clinic today to schedule an initial consultation with one of our Botox experts.
What should I expect during Botox treatment?

During a Botox treatment, you can expect to feel a small pinch as the needle is inserted. However, most people find the treatment to be relatively painless. The treatment typically takes between 15 and 30 minutes and can be done in a single visit. There is no downtime required, so you can resume your normal activities immediately following the procedure.

After the injection, you may experience some redness or swelling at the injection site, but this typically subsides within a few hours. You may also notice some slight bruising, but this is rare and should not last long. The benefits of Botox usually take about 3 to 7 days to become noticeable and typically lasts up to 6 months.

Your specialist will advise you on any specific aftercare instructions you should follow, such as avoiding strenuous exercise or lying down for several hours after the injection. It is also important to avoid rubbing or massaging the injection site, as this can cause the Botox to spread to unintended areas.
How often should you get Botox?

The optimal frequency of Botox injections will vary for each individual. Generally, the benefits of Botox last between 3 and 6 months. After this time, the muscles that were treated gradually regain their movement, and wrinkles will start to reappear. However, it is important to wait until the effects of the injection have completely worn off before getting another treatment, as this will prevent unwanted side effects.

For most people, it is recommended to wait at least 3 months between Botox injections. However, some individuals may find that they can wait longer between treatments, while others may need to come in more frequently. The specialist will advise you on the best schedule for your specific needs and goals. For more information, contact us today or schedule an appointment online. Visit our clinic conveniently located at 1 Sears Drive, Suite 406 Paramus, NJ 07652. We serve clients from Paramus NJ, Westwood NJ, Bergenfield NJ, Ridgewood NJ, Fair Lawn NJ, and Hackensack NJ.