Semaglutide Injection for Medical Weight Loss in Paramus, NJ
Our clinic is proud to offer this cutting-edge treatment option to our valued patients. Under the guidance of our experienced healthcare team, you can embark on a transformative journey toward better health. Let us help you unlock your full potential and regain control of your weight-related concerns. Schedule a consultation today to learn more about the benefits of semaglutide injections. For more information,

contact us

today or schedule an

appointment online

. Visit our clinic conveniently located at

1 Sears Drive, Suite 406 Paramus, NJ 07652

.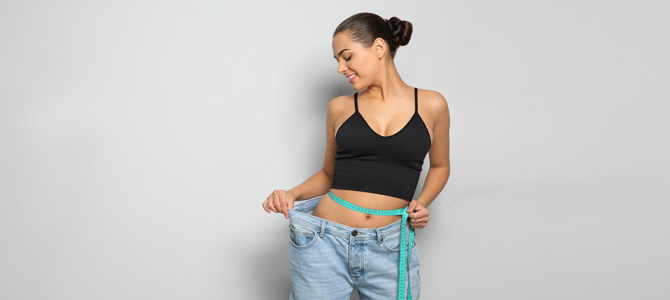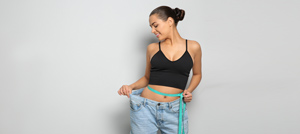 Table of Contents:
What are Semaglutide Injections?
How do Semaglutide Injections work?
Who should take Semaglutide Injections?
How much does Semaglutide Injection cost in New Jersey?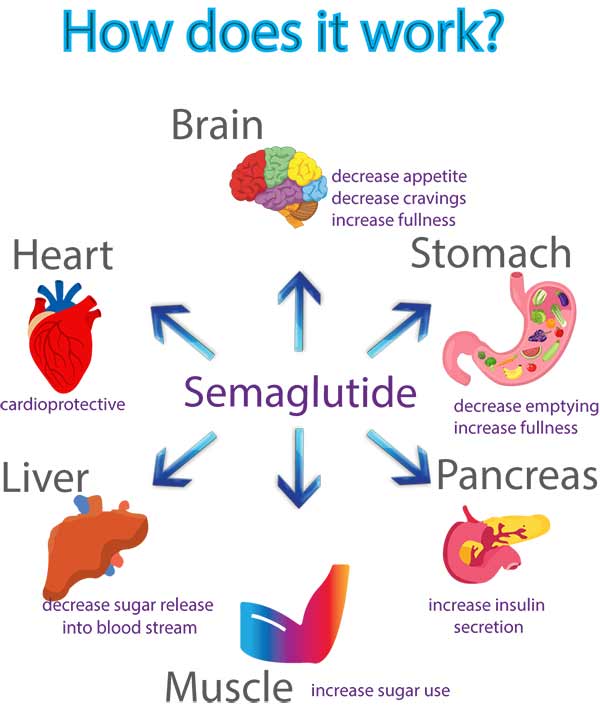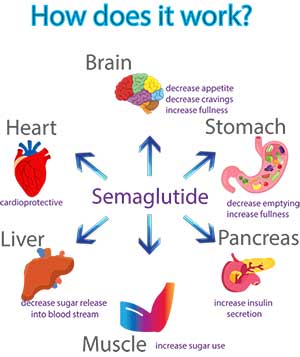 What are Semaglutide Injections?

Semaglutide injections are a breakthrough treatment option for sustainable weight management. These injections contain a medication that mimics a naturally-occurring hormone, known as GLP-1, to promote weight loss. By activating specific receptors in the brain, Semaglutide injections control appetite, reduce calorie intake, and enhance weight loss efforts.
 
In addition to weight management benefits, Semaglutide injections also regulate blood sugar levels, improve insulin sensitivity, and support general health.
How do Semaglutide Injections work?

Semaglutide injections activate receptors in the brain that regulate appetite and blood sugar levels. The active ingredient in semaglutide is a glucagon-like peptide-1 (GLP-1) receptor agonist, which is a synthetic version of a hunger hormone naturally produced by the body. When you receive a semaglutide injection, the medication stimulates the GLP-1 receptors in the brain, which results in better control of your appetite and reduced food cravings. In turn, this results in a decrease in caloric intake and, ultimately, weight loss.
 
Our clinic offers personalized treatment plans that incorporate semaglutide injections as part of a comprehensive weight management plan. Our team of experts will guide you through the process, monitor your progress, and provide ongoing guidance to help you achieve your weight loss goals and improve your overall wellness.
Who should take Semaglutide Injections?

Semaglutide injections are prescribed to overweight or obese individuals seeking to shed weight successfully, sustainably, and healthily. The treatment is recommended for people with a body mass index (BMI) of 27 or greater with at least one weight-related condition. Semaglutide can also be prescribed to individuals with a BMI of 30 or above, regardless of the presence of weight-related conditions.
 
If you have not been able to achieve long-term results through diet and exercise alone, semaglutide injections are an excellent option to consider. These injections reduce food cravings and promote significant weight loss. It's important to note that semaglutide injections are prescribed as part of a comprehensive weight loss strategy that includes healthy lifestyle changes. Our healthcare team takes a holistic approach to weight loss. We provide personalized care and guidance to address the underlying factors contributing to your weight gain.
 
Our team of knowledgeable professionals will assess your specific needs, consider your medical history, and develop a customized treatment strategy for you. We are here to support you on your weight loss journey and help you achieve long-lasting results
How much does Semaglutide Injection cost in New Jersey?

The exact cost of semaglutide injections in New Jersey will depend on a few different factors. These include the dosage prescribed and the length of your treatment. On average, the cost of semaglutide ranges from $500 to $1,200 per month. It's advised to consult an expert on our team, for accurate pricing information regarding your treatment.

We understand that affordability is a significant consideration when it comes to healthcare expenses. Our team strives to provide accessible and cost-effective treatment options to our patients.
 
During your consultation, our experts will discuss the cost of semaglutide treatment and offer guidance regarding potential discounts and financial assistance options that could be beneficial for your situation. Our goal is to ensure that you receive the care you need without undue financial burden.
 
At Elysium Aesthetics and Vein Care, we prioritize your wellness and are committed to helping you achieve your long-term weight loss goals. Contact our clinic today to schedule a consultation and determine if semaglutide injections are right for you. For more information, contact us today or schedule an appointment online. Visit our clinic conveniently located at 1 Sears Drive, Suite 406 Paramus, NJ 07652. We serve clients from Paramus NJ, Westwood NJ, Bergenfield NJ, Ridgewood NJ, Fair Lawn NJ, Hackensack NJ, and surrounding areas.