Juvederm Dermal Fillers Specialist in Paramus, NJ
Are you worried because aging signs have started to appear on your skin? Do you want to look younger and feel better? Juvederm is a filler made with hyaluronic acid that helps your skin to get restored and diminishes aging lines. Get Juvederm fillers now at Elysium Aesthetics and Vein Care in Paramus, NJ, and start looking better than ever. For more information, contact us or

request an appointment online

. Visit Elysium Aesthetics and Vein Care at 993 Siskiyou Blvd #1, Paramus, NJ 97520.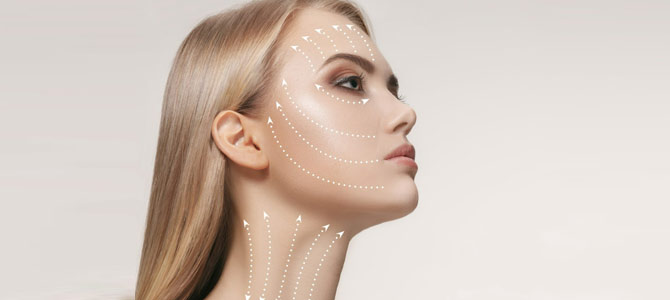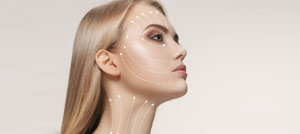 Table of Contents:
What is Juvederm?
What are the Target areas for Juvederm?
How does Juvederm work?
What can I expect during and after treatment?
What is Juvederm?

Using hyaluronic acid as a base, Juvederm is a dermal filler. The Juvederm family includes several products. In all cases, they are used to help people deal with the signs of aging on their faces. Hyaluronic acid concentrations and bonding are different in each Juvederm product. When injected into different areas and depths, each product targets specific problems. The consistency of Juvederm fillers is smooth and gel-like.
What are the Target areas for Juvederm?

As with other dermal fillers, Juvederm is injected into the skin in the areas of the face, jawline, and neck. By using a fine needle, a doctor eliminates wrinkles, fine lines, and skin laxity under the skin. Injections are virtually painless thanks to a combination of lidocaine and a topical anesthetic in the product formula.

The diverse formulas of these products make them unique. Even though all these fillers share the same
base, each is designed to address a different sign of aging, giving them a wide range of applications.

Due to their location, nasolabial folds are one of the most challenging signs of aging. The nasolabial folds usually form between the nose and mouth, where the skin is thicker than elsewhere on the face. It is, therefore, more difficult to correct folds that develop as we age than other signs of aging. As soon as they begin to develop, which may be as early as your mid-20s, they are almost impossible to conceal.
Lines between the corners of the mouth and chin are often referred to as marionette lines. Dermal filler injection can instantly correct these lines, which usually appear in the mid-30s. Fillers can enhance the natural shape of your chin, giving your face a younger, more attractive appearance by erasing finer lines like marionette lines.

A special Juvederm product is available for the cheeks and midface. The loss of volume is one of the less noticeable signs of aging in this area. The changes in your appearance can be attributed to this concern over time. If you look at your cheeks closely, you may see sunken cheeks and more prominent cheekbones.

By injecting dermal fillers into your cheeks and midface, you can quickly restore lost volume. As a result, you get brighter, firmer skin, and your whole face is transformed.
Dark circles and bags under the eyes are often caused by loss of volume due to aging, though topical treatments can help. With one easy appointment, trained staff can restore volume to the under-eye areas, helping you look younger and more alert. These are just a few areas Juvederm can work wonders on.
How does Juvederm work?

Hyaluronic acid, the active ingredient in Juvederm, adds volume to the facial tissue. The human body naturally contains hyaluronic acid. This promotes the production of collagen, which plumps the skin. Hyaluronic acid and collagen production decrease with age. As a result, the facial skin appears sagging and wrinkled.

In most cases, your doctor, physician assistant, or nurse marks the treatment areas with a pen during the procedure. Juvederm will then be injected into the target area by your doctor. Furthermore, they will massage the area lightly to ensure even distribution and reduce swelling. Depending on the area treated, the procedure usually takes between 15 and 60 minutes.

The Juvederm injections contain a small amount of lidocaine, which reduces pain. As a result, any pain or discomfort you experience during treatment will be minimized and will be relieved quickly.
What can I expect during and after treatment?

Speak with a medical professional about your cosmetic goals and expectations before undergoing Juvederm treatment. Due to the minimally invasive nature of Juvederm procedures, they are often performed on the same day as the consultation. It's a minimally invasive procedure that doesn't require much preparation.

You should avoid medications such as aspirin, ibuprofen, and St. John's wort before your consultation and treatment. In the weeks leading up to treatment, you should avoid alcohol. Before treatment, smoking is also discouraged. It is possible to prevent bruising by avoiding these things. Any allergies or sensitivities should also be discussed with your doctor.

There is minimal recovery time. However, people should avoid strenuous activity, sun exposure, wearing makeup, and consuming alcohol for at least 24 hours after treatment.

Many people notice Juvederm's effects immediately, or after the swelling subsides. Typically, results last between six months and two years. The type of Juvederm product used will determine this.

Minor side effects may be experienced such as redness, minor pain, lumps or bumps, tenderness, and itching. Typically, side effects subside within 2 to 4 weeks. Complications and more serious side effects are rare and are usually associated with an unprofessional procedure. For this reason, it is important to have Juvederm injections handled by a trained professional.

One place you can start with is Elysium Aesthetics and Vein Care: We are here to show you all the benefits of Juvederm dermal fillers and how treatments will be a game-changer for your looks and confidence, too! For more information, contact us today or schedule an appointment online. Visit our clinic conveniently located at 1 Sears Drive, Suite 406 Paramus, NJ 07652. We serve clients from Paramus NJ, Westwood NJ, Bergenfield NJ, Ridgewood NJ, Fair Lawn NJ, Hackensack NJ, and surrounding areas.