Hyperhidrosis Treatment Specialist in Paramus, NJ
miraDry is a non-invasive and quick procedure that helps in reducing underarm sweating for long periods of time. You will need touch-ups in 6 to 8 months to keep the effects maintained. If you are looking for hyperhidrosis treatment, please visit Elysium Aesthetics and Vein Care clinic located in Paramus, NJ.For more information,

contact us

today or schedule an

appointment online

. Visit our clinic conveniently located at

1 Sears Drive, Suite 406 Paramus, NJ 07652

.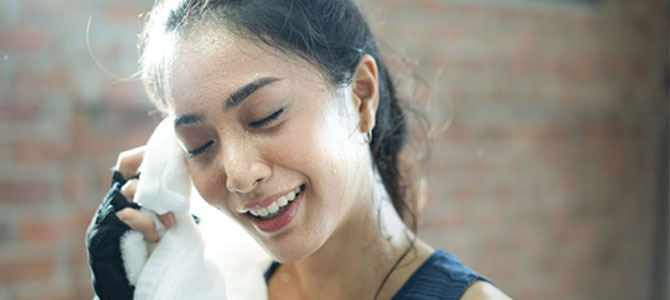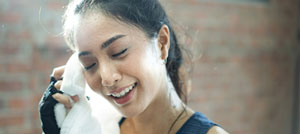 Table of Contents:
What is miraDry?
Who is a candidate for miraDry?
How soon will I see results from miraDry and how long do the results last?
Who gets hyperhidrosis?
What is miraDry?

miraDry is a non-invasive, FDA-approved treatment designed to provide long-lasting relief for those who experience excessive underarm sweating. The procedure uses innovative technology to target and destroy sweat and odor glands in the underarm area. miraDry is a safe and effective treatment that is performed worldwide.

The miraDry treatment takes about one hour to complete and involves minimal discomfort. The procedure uses local anesthesia, and most patients can return to normal activities with minimal downtime. Some swelling, soreness, and numbness may occur, but these side effects typically resolve within a few days.

miraDry offers a permanent solution to excessive underarm sweating, with a reduction of up to 82% after just one treatment. Furthermore, the treatment results in an 89% reduction in body odor. Typically, patients notice the benefits immediately after their first session, with full results achieved after two sessions spaced three months apart.

If you suffer from excessive sweating, miraDry may be the solution you've been searching for. Contact our clinic today to schedule a consultation and learn more about how this innovative treatment can change your life.
Who is a candidate for miraDry?

miraDry is an effective treatment for excessive underarm sweating, also known as axillary hyperhidrosis. If you find that you sweat excessively under your arms and are uncomfortable with the appearance of sweat stains on your clothing, miraDry may be a good option for you.

Candidates for miraDry should be in good health and not have any medical conditions that would make the treatment unsafe. It is important to discuss your medical history with your provider to determine if miraDry is right for you.

miraDry is safe for all skin types, so most individuals can benefit from the treatment. However, it is important to note that miraDry is not recommended for individuals who have pacemakers or other electronic devices in their chest, have a history of chest surgery, or are pregnant or breastfeeding. If you are interested in miraDry, schedule a consultation with us to discuss your options and determine if you are a good candidate for the treatment.
How soon will I see results from miraDry and how long do the results last?

You can expect to see results from miraDry immediately after your first treatment. Most patients experience a significant reduction in underarm sweating, as well as a decrease in underarm odor. In some cases, additional treatments may be added to achieve optimal results.

The results of miraDry are very long-lasting. After treatment, you can expect to experience a dramatic reduction in underarm sweating. The treatment targets and destroys the sweat and odor glands in the underarm area, so they do not regenerate. This means that the results are permanent, and you can enjoy the benefits of miraDry for many years to come.

It's important to note that while the results are permanent, your body does have sweat glands in other areas, so you may continue to sweat in other areas of your body. However, many patients find that the reduction in underarm sweating is enough to significantly improve their quality of life.
Who gets hyperhidrosis?

Hyperhidrosis is a condition that affects people of all ages, genders, and ethnicities. It is estimated that 3% of the population suffers from this condition, although it may be underreported due to embarrassment or lack of awareness. Some people experience hyperhidrosis as a result of an underlying medical condition or medication side effect, while others have a genetic predisposition to the condition.

Hyperhidrosis can occur in various areas of the body, including the underarms, hands, feet, face, and scalp. It can also be triggered by certain activities or situations, such as exercise, stress, or heat. People who suffer from hyperhidrosis may feel self-conscious, anxious, or embarrassed about their excessive sweating, which can affect their social and professional lives. However, effective treatment options, such as miraDry, are available to manage and alleviate the symptoms of hyperhidrosis. For more information, contact us today or schedule an appointment online. Visit our clinic conveniently located at 1 Sears Drive, Suite 406 Paramus, NJ 07652. We serve clients from Paramus NJ, Westwood NJ, Bergenfield NJ, Ridgewood NJ, Fair Lawn NJ, Hackensack NJ.