SmartLipo Laser Specialist in Paramus, NJ
Smartlipo, also known as laser liposuction or laser-assisted liposuction, is a minimally invasive cosmetic procedure used to remove excessive fat from specific areas of the body. It is an advanced form of liposuction that utilizes laser technology to target and breakdown fat cells, making them easier to remove. Smartlipo is often performed on areas such as the abdomen, love handles, thighs, arms, neck, chin, and back. For more information, contact us today or schedule an appointment online. Visit our clinic conveniently located at 1 Sears Drive, Suite 406 Paramus, NJ 07652.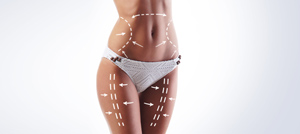 Table of Contents:
What is SmartLipo?
What is the difference between SmartLipo and traditional liposuction?
What can I expect during a SmartLipo procedure?
What are the benefits of SmartLipo?
How Much Does SmartLipo Cost?