How Much Does Botox Cost in Paramus, NJ?
Botox injections are shots that are frequently used to reduce facial wrinkles. They are also used to treat other disorders like lazy eyes, overactive bladders, neck spasms, and perspiration. A migraine may potentially be prevented with Botox injections. At Elysium Aesthetics and Vein Care, our team of specialists would be happy to discuss your Botox options with you. Contact us today for more information on our professional Botox treatments or book online to schedule an appointment at your earliest convenience. Visit our clinic conveniently located at 1 Sears Drive, Suite 406 Paramus, NJ 07652.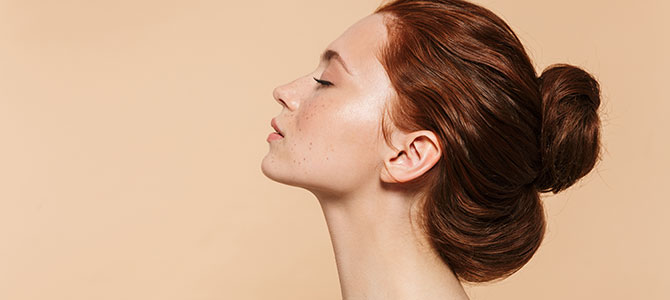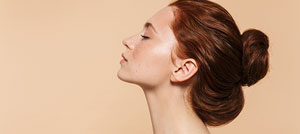 Table of Contents:
What exactly does Botox do?
How much does Botox cost in NJ?
What to expect from Botox the first time?
How long does Botox last?
Botox, a brand name of the neurotoxin botulinum toxin type A, is a well-known and popular substance used to temporarily smooth out wrinkles, fine lines, and other signs of aging. It works by relaxing the muscles underneath the skin, resulting in a smoother, softer appearance; something that has made it very popular amongst those looking to reverse signs of aging.
What exactly does Botox do?

Botox is primarily used to treat wrinkles and fine lines that appear on the face as a result of repetitive facial movements like frowning, squinting, and smiling. Facial expressions cause the underlying muscles to contract, leading to the formation of wrinkles and lines on the skin – a normal occurrence but one that many look to stave off for as long as possible.

Botox works by relaxing the muscles responsible for these expressions, which can make lines and wrinkles less noticeable.

Depending on the specific area being treated, the effects of Botox can last anywhere from three to six months. After this time, the muscles gradually regain their strength, and the appearance of wrinkles will start to return. So touch-up appointments are necessary to maintain results over the long term.

In addition to its cosmetic uses, Botox can also be used to treat a variety of medical conditions, including chronic migraines, excessive sweating, and muscle spasms.
How much does Botox cost in NJ?

The average cost of Botox in New Jersey is about $15 per unit. The number of units needed for your specific case will depend on the area being treated and the severity of your fine lines and/or wrinkles. For example, treating crow's feet around the eyes may require 20-30 units, while treating the forehead may require up to 50 units.

Another factor that affects the cost of Botox is your provider's location and their level of experience and expertise. A highly skilled injector, such as a cosmetic surgeon, may charge more for their services but they can also provide more natural-looking results with fewer side effects and complications.
What to expect from Botox the first time?

Before getting Botox, your doctor will assess your skin to determine the best injection sites and adequate dosage. They'll also ask about any medications you're currently taking and your medical history to ensure that you can safely receive the treatment.

You may be advised to avoid certain medications that thin the blood to reduce the risk of bruising.

Botox injections are quick and typically take only 10-15 minutes to administer. Your doctor will typically numb the area being treated before using a tiny needle to administer Botox to the muscle responsible for the development of wrinkles.

Most patients report little to no pain during the procedure, though some may experience a mild discomfort or prickling sensation.

After the procedure, you can feel free to resume your daily activities. There is no downtime required; however, you should avoid rubbing or massaging the injection sites to prevent the Botox from spreading and causing unwanted side effects.

It's also important to note that it's completely normal to experience some mild redness and swelling at the injection sites, which should subside within a few hours to a day.
How long does Botox last?

Factors such as your age, skin type, and the number of units being administered can all influence the longevity of your Botox treatment. However, on average, the effects of Botox typically last between three to six months, depending on the individual.

After receiving your Botox injection, it may take a few days to see noticeable results, with the full result usually occurring within a two-week period.

Over time, the muscles will gradually regain their function and the wrinkles will start to reappear. In order to maintain the effects of your injections, it's recommended that you schedule regular touch-up appointments with your chosen skincare provider.

If you're considering Botox and are wondering if it's the right choice for you, contact us at Elysium Aesthetics and Vein Care. Our team would be happy to assist you in finding the best treatment for your specific skincare goals so you can look and feel your best. For more information, contact us today or schedule an appointment online. Visit our clinic conveniently located at 1 Sears Drive, Suite 406 Paramus, NJ 07652. We serve clients from Paramus NJ, Westwood NJ, Bergenfield NJ, Ridgewood NJ, Fair Lawn NJ, Hackensack NJ, and surrounding areas.